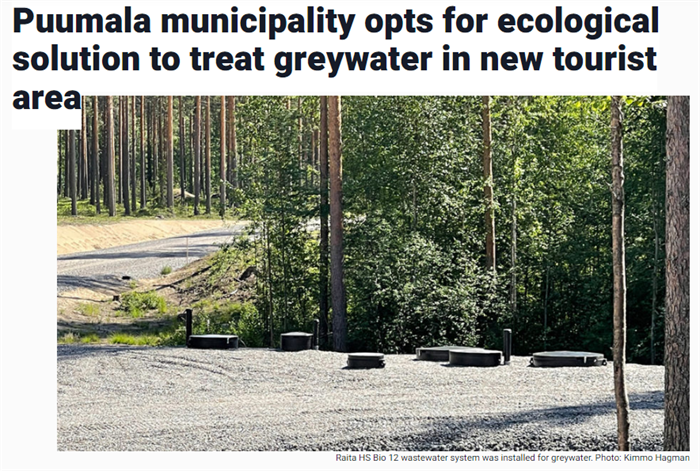 Raita's XL wastewater treatment plants are inexpensive to acquire and use!
A joint treatment plant is a cheaper option than pumping wastewater long distances to a central treatment plant!
Easy on the wallet and nature
"The financial savings of the system mostly benefit plot buyers and companies in the area. From an environmental perspective it makes sense to place a technical maintenance area where it is needed. This avoids wastewater transport that burdens the environment."
Learn more about why Puumala municipality purchased the Pistohieka campsite's wastewater solution from us!

"A joint wastewater treatment plant is well suited for scattered villages and urban areas. It is a profitable option already from the agglomeration of a few economies, the biggest targets are villages/cities with thousands of inhabitants."

Learn more about why Raita's XL plant is the most sensible solution!